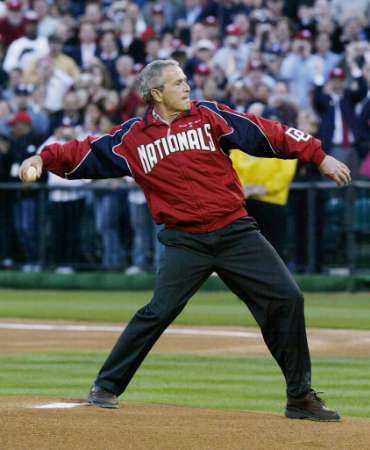 As grey clouds pass outside my window it's kind of hard to envision April being the most exciting sports month of the year, but when you think about it, no other month brings more key sports events to the table than April.  Not only do we have the Final Four and National Championship games in College Basketball, there's also baseball Opening Day, NBA Playoffs and The Masters to come in the next few weeks.  Other months do offer some marquee events but it's hard to put any of them on top of April.  If I had to rank the others (and I do love me some ranking) I would put them in the following order from best to worst:
October - Baseball Playoffs, World Series, NBA/NCAA Hoops seasons start
September - NFL Season Starts, Baseball Playoff races
June - Baseball, NBA Finals, US Open (golf)
March - NCAA Basketball tourney, NBA, Spring Training
February - Super Bowl, Daytona 500, NBA
Without a doubt, July and August are the weakest sports months.  Sure you do have the British Open and PGA Championship but only baseball is left to fill the void.  And if you're a Nats fan like myself, your team is probably out of contention at this point.  Monday may actually be the single biggest sports day of the year with two major events occurring simultaneously (NCAA Hoops Championship and MLB Opening Day).