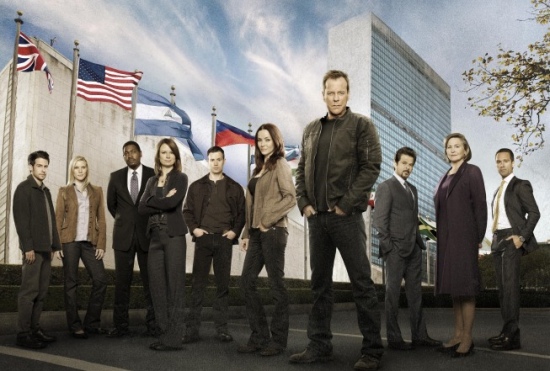 Tomorrow we have much to be thankful for including another season of Jack Bauer ass-kicking on
24
. Hopefully Jack is all healed from his exposure to radiation in Season 7 and can resume his terrorist
smackdown
duties.
SlashFilm
has posted pictures
of the new cast for Season 8 which takes place in New York City (
NEW YORK CITY?!?!?
). Of course Jack and Chloe are back along with Jack's main squeeze Renee Walker and
meh
President Taylor.
New to the show this season are the lovely
Katee

Sackhoff
(
Starbuck
on
Battlestar
Galactica
, Freddie
Prinze
Jr,
Anil
Kapoor
(the host from
Slumdog
Millionaire) and
Bubba
Gump
himself,
Mykelti
Williamson.
Kapoor
seems to fit right in from a casting stand point. Not sure about
Prinze
playing the role of Jack's sidekick but if Joshua Jackson can make the switch from teen fare like Dawson's Creek to Fringe then I suppose
Prinze
could do the same.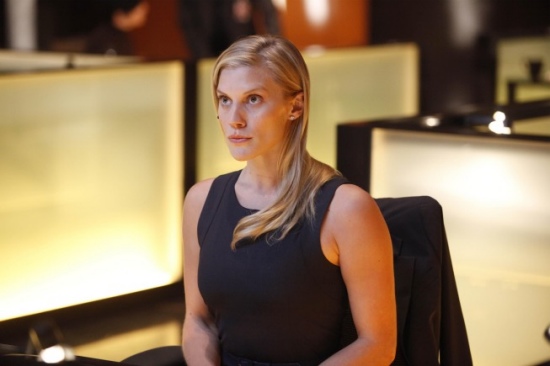 The photo of
Sackhoff
irks me a bit. She looks almost exactly as she did in the final season of
Battlestar
. It's going to be tough not thinking of her as
Starbuck
although she did a good job of playing against that character in her brief role on the doomed Bionic Woman NBC series. Her recent guest appearance on The Big Bang Theory was very funny so I'm thinking she should be able to switch gears into
CTU
mode.
The future is a bit cloudy for 24 as no one has committed to a 9
th
season just yet. I think the recession probably put the kibosh on the planned 24 big screen movie. Season 7 was pretty good but not great, hopefully the cast additions and the location change can liven things up for this edition of the show. Look for 24 to premiere on January 17
th
.
Happy Thanksgiving to all my readers! Hope you get to take time off and enjoy your family and friends.